The Best Executive CV Writing Services
Individuals choosing to use Purple CV will find that they are provided with an individually tailored, applicant tracking system-friendly CV service.
With unlimited revisions and a two-day turnaround, you will be able to quickly and easily find your perfect CV.
£50 for early career level, £190 for niche professions, £95 for mid-career CV and £135 for the mid-career bundle.
You will also find packages that include additional resources, such as cover letters and professionally written LinkedIn profiles.
With three different packages ranging from £99 to £219, there is sure to be something suitable for your needs with TopCV.
Packages also include a range of extra documents, such as LinkedIn profiles and cover letters.
When you choose TopCV to create your executive CV, you will find that you are paired with a dedicated writer who will work with you to create a CV tailored to your needs.
TopCV offers a two-week turnaround time, which includes revisions as well as a 60-day guarantee.
This means that if you are unable to secure an increased number of interviews within 60 days, you will be entitled to a free rewrite.
Founded in 1998, The CV Centre UK guarantees to be the cheapest CV provider available, offering to match any companies offering lower fees.
It also provides a 100% satisfaction guarantee, which means it will work with you to adjust and edit your CV as many times as required until you are happy with it.
With a free initial consultation and a number of different package options to choose from, you will be able to enjoy a personalised service that is bespoke to your individual requirements.
Offering an extensive range of CV services, Sarah Lovell aims to provide a fully comprehensive service.
With CV assessments starting at £35 for those who would like to write their CV themselves but need a nudge in the right direction, and complete CV writing packages ranging from £155 to £375, there are plenty of options to choose from.
Cover letters, single-page resumes and LinkedIn profile packages are also available for individuals to consider.
Services are provided on a one-to-one basis, with most CVs being completed within seven days.
Due to the personalised and individual nature of one-to-one working, there can sometimes be a wait time before new projects can be started.
Offering a five-day turnaround time, The Fuller CV provides fully-optimised executive CVs from as little as £115.
There are several different packages to choose from, and each individual is matched with their specialist CV writer, depending on the industry and level of expertise required.
The executive package is priced at £299 and is guaranteed to be written by a CV writer who has expert knowledge of the specific industry you are applying within.
All packages come with the option for alterations and edits to be made, although there is a time limit on when this is possible.
For executive CV packages, this is usually nine days, although those choosing more basic packages will have less time. After this time, further revisions are not possible.
With three CV writing packages ranging from £199 to £399, Career Consultants offers a range of services, including CV writing, cover letters and access to a psychometric profiling tool.
All packages are keyword optimised, helping your CV to stand out against automated CV recognition software.
The first draft of your new CV is usually available within five working days, although this can sometimes be affected by time zones.
It is possible to request a more urgent turnaround time, although this isn't always available.
Specialising in executive CVs, Grieves Pryce provides a range of additional services alongside CV writing.
Individuals can consider products such as cover letters, LinkedIn profiles and interview coaching.
There are three different packages to choose from, depending on the role you are hoping to apply for, with prices ranging from £495 to £5,000.
Offering a standard seven-day turnaround for their CV writing services, City CV aims to match individuals with expert CV writers.
There is an initial video consultation to discuss your needs and requirements before your CV writer starts work. If you need your CV urgently, there is an express service that provides a 48-hour turnaround time.
Prices start at £599, which means that City CV isn't the cheapest CV writing service available to choose from, but it does offer an extensive range of packages and products.
There are a range of different packages to choose from, with each one tailored to the specific industry and role you are hoping to secure a job in.
As well as CV writing, City CV also offers a range of services, including LinkedIn profiles and cover letters alongside career coaching and redundancy advice.
Why Use an Executive CV Writing Service?
If you are considering applying for an executive role, then you may be thinking about updating your CV.
While it is possible to write this yourself, many people choose to use an executive CV writing service.
There are several reasons why using an executive CV writing service can be the better option.
More Likely to Secure Interviews
Your CV will be the first impression that potential employers will have of you.
Making sure that it is as well-written as possible can help to make the first impression a positive one.
Asking a professional executive CV writing company to help you will ensure that your CV looks as good as possible.
Time Constraints
We are all leading increasingly busy lives, with extensive demands on our time.
Sometimes, it's just not possible to make the hours stretch further, and creating an executive CV becomes one of those things that gets moved to the bottom of the list.
Asking a professional executive CV service to write yours for you will help to free up some time in your schedule while ensuring that your CV looks its best.
Improved Focus on Skills and Competencies
It can be difficult to promote ourselves at times, but your CV needs to show you at your very best.
It needs to sing your praises in a way that you may not feel comfortable doing by yourself.
An executive CV writing service will objectively write about your skills and achievements in a way that shows you in your best light.
Improved Marketability
The individuals who write for executive CV services understand the best ways to present and format your CV.
They will know exactly the right order to write in and how best to present your document. This can help to improve the marketability of your CV and you as an individual.
What to Look For in a CV Writing Service
With so many different professional CV writing services to choose from, you may be unsure where to start.
There are, however, a few things to consider when it comes to choosing the right one for your needs.
Are They Experienced Within the Industry?
CVs often need to be tailored to the industry you are working within.
This can mean adding technical information, adjusting strengths and certifications to prioritise those most relevant and highlighting key skills that are unique to a particular industry.
Choosing an experienced CV writing service will enable you to feel confident that your CV will be specialised to your requirements.
Are They Experienced at the Career Level?
You will want to be confident that your chosen CV writing service can write a CV that is relevant for the level of role you are applying for.
Ideally, your CV writer will have experience within your chosen career.
While generic CVs are perfectly acceptable for entry-level positions, as you gradually progress through the ranks, your CV will need to be more specialised.
Pricing Structures
Everyone has different budgets, so it is important to make sure that you find a professional CV writing service you can afford.
In many cases, companies will offer a range of packages and prices to cater to different needs.
Do They Allow Changes?
It is possible, although unlikely, that your CV will be completely perfect when the first draft is completed.
However, if you require alterations or edits, you will want to know that these are included in your package.
Many companies offer a set number of revisions. Others will offer a satisfaction guarantee, which will mean that you can have unlimited revisions until you are completely happy with your CV.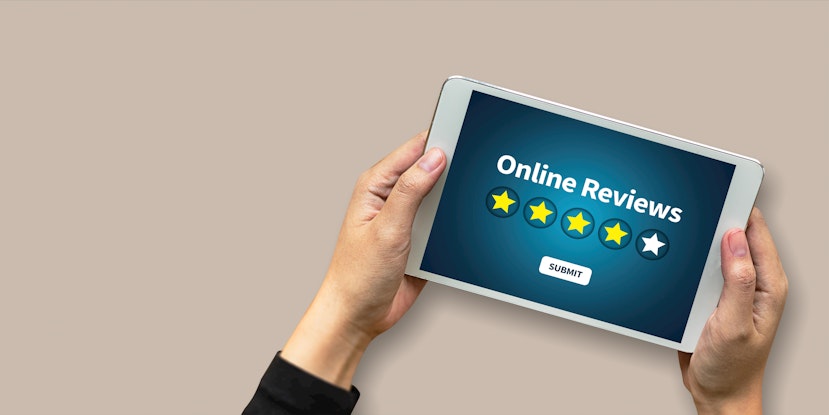 The Best Executive CV Writing Services
Reviews Online
One of the best ways to find out about different companies is to read reviews online.
While companies will usually have a selection of reviews for you to read on their websites, these will often leave out any which are more negative.
Websites such as TrustPilot and Google Maps reviews are more likely to offer a broader range of reviews for you to consider.
Turnaround Time
If you are in urgent need of a professionally written CV, you will need a company that has a fast turnaround time.
So, you should always check these details before engaging a company.
Other Services
Many CV writing services will offer a range of additional services for you to consider, such as cover letters and LinkedIn profiles.
What Are the Differences Between an Executive CV and a General CV?
On the surface, a general CV and an executive CV might look very similar. There are, however, a few subtle differences between the two:
A standard CV will usually start with an opening statement about the candidate. This will usually be around a paragraph in length. In contrast, an executive CV will start by outlining the most important points of the overall CV. This can be done as a paragraph or in bullet point form with a list of the candidate's most relevant strengths and skills.

An executive CV is usually longer than a general CV. Whereas a standard CV is typically no longer than two sides of A4, an executive CV will often be three or four pages long.

An executive CV is likely to focus more on the skills and abilities that relate to the role you are applying for, with emphasis on certifications and previously published works. This is different from a standard CV, which tends to give a more generalised overview of your experience and qualifications.
What to Have Ready for a CV Writing Company
When you choose to use a professional executive CV writing company, you may be asked to provide a number of documents to help with the process.
This will often include:
Current CV
This will be the starting point for any CV writer. They will use information from your current CV to help create your new one.
A List of Achievements in Your Current and Previous Roles
Your CV is your first opportunity to show off your skills and abilities to a potential new employer.
It is vital to list your skills and achievements on your CV, so you should make sure that all relevant information is provided to your executive CV writing company.
References
Almost all companies will require you to list references so that they can find out from others about your capabilities and strengths.
Make sure that you have permission from your references before you put them on your CV.
A Definitive Direction
While it is possible to write a generic CV, it is always better to have some idea of the type of role you are applying for.
By being sure of the direction you would like to take, your CV can be tailored to appeal to recruiters in those particular industries.
Time Set Aside to Read the CV
Once your chosen professional CV writing company has written your CV, you will need to make sure that it is accurate and meets your needs.
Make sure to set some time aside to thoroughly check your CV before approving it.
A List of Any Relevant Publications
If you have been published in any way which is relevant to the role you are applying for, these should be included within your CV.
How Much Should an Executive CV Cost?
CVs can range extensively in cost.
The exact cost will vary for a number of reasons.
There are factors to consider, such as:
Whether or not you want additional documents alongside your CV
The turnaround time
The level of expertise needed to create the perfect CV
The number of revisions that may be required
If you are concerned that having your CV professionally written could be too expensive, there are other options.
For example, you could write your CV yourself and then hire a proofreader for their input.
Alternatively, marketplaces such as Fiverr and Upwork often have individuals who offer CV writing services that may be more affordable, although the quality isn't always able to be guaranteed.
Frequently Asked Questions
As with a standard CV, your executive CV needs to get to the point and not waffle unnecessarily. For this reason, executive CVs will usually be no more than two or three sides of A4 paper.
Whoever reads your CV will potentially have to look at hundreds of different documents; they need to be able to see the most important information quickly and easily before moving on to the next one.
It is most common for people to leave out their achievements within their resume or to not place enough emphasis on this particular section.
CVs and resumes are very similar, so you would be forgiven for thinking that they were the same thing.
In most cases, the terms are used interchangeably. Generally, a resume tends to be shorter and focuses more on the personal profile aspects of an individual's application. In comparison, a CV would usually be more focused on skills and previous experience.
There are a number of options to choose from, and the best executive CV writing service will often vary depending on your needs. TopCV, The CV Centre UK and City CV are all popular services.
You can, but many people choose not to. Using an executive CV writing service, you will be able to feel confident that your CV is tailored precisely to the role you are applying for, showing you off to the best of your potential and highlighting all of your most important areas of expertise.
No. CVs and resumes do not usually require candidates to submit a photo.
There are a few things that should be avoided when writing a CV:
Poor spelling and grammar
Large gaps in your work history
Too many personal details
Inconsistent dates or information that doesn't match when checked
Your resume needs to show you at your best. Generally, you should focus on your professional achievements and avoid giving too many personal details.
The recruiter doesn't need to know about your love of cats or where you went on holiday last year. You should also be very careful about spelling and grammar, as mistakes can give a negative impression to potential employers.
As with all job roles, when recruiters are hiring for executive positions, they will want to know that you have the skills and experience required to do the job.
Yes. There are a number of professional executive CV writing services that operate online. Some of these will require an initial information-gathering phone call, while others will operate entirely via email.
Final Thoughts
While it is entirely possible to write your own CV when it comes to applying for executive roles, many people choose to use a professional CV writing service.
By choosing to engage the services of a professional CV writer, you can feel confident that your CV will show off your skills and abilities in the best possible light.
Choosing the right professional CV writing service can be a relatively personal process, with different companies more suited to different people.
This is why there are so many different options to choose from, with a variety of services and price ranges available to consider. Finding the CV writing service for your needs can help you to feel more confident when applying for the jobs you really want.
---