Civil Service Exam: Practice, Prep (+ More)
All products and services featured are independently selected by WikiJob. When you make a purchase through links on this page, we may earn a commission.
Civil service careers are available in the local, state, and federal governments in the US.
They are highly sought-after roles. Many require an exam to be passed as part of the application process.
What Is the Civil Service?
The civil service covers a range of careers. Civil servants are employees of the government working in different agencies or government departments.
These jobs provide a service to citizens in the community and uphold governmental law.
They differ from the public sector, and the civil service does not include military or political roles.
Jobs are available at different levels of government. They include municipal, state and federal governments.
These jobs are in high demand. This means that the entry route is very competitive.
The civil service offers a variety of benefits, including healthcare, flexible working patterns and funding towards retirement.
The sector has a high level of job security and opportunities for advancement. This makes it an attractive and popular career choice.
What Is a Civil Service Exam?
A civil service exam is an initial assessment taken before entry into the civil service.
This exam assesses the suitability of the candidate for the role they are applying for. It contains questions to determine the applicant's personality, skills and abilities.
It is required for particular roles in government departments. If successful, candidates can progress with their application.
After passing this exam, candidates are placed on an eligibility list. Hiring managers select individuals from this list to interview.
The questions included are designed to assess a range of different aptitudes. These skills will be needed for the role applied for.
Who Takes a Civil Service Exam?
There are many roles in the civil service that require an examination to be passed. Tests are managed by the US federal government, the state or the municipality.
The main test taken for federal roles is managed by USA Hire.
This test judges candidates on the skills, abilities and aptitude needed for a government career.
The main roles this applies to are:
FBI careers
Customs and border control
Postal service workers
Air traffic control
Law enforcement
However, a civil service test is commonly used for entry to many roles.
A fee is charged for the test and this amount varies. You may also need to pay a filing fee.
Which Careers Are in the Civil Service? A List
There is a wide range of career paths and thousands of jobs available in the civil service.
The choice of career will depend on different factors. These include personal interests, skills currently developed, and future career goals.
The diverse roles available include:
Police officers
911 dispatchers
FBI special agents
Customs officers
Clerks
Secretaries
Inland Revenue Service (IRS) roles
Air traffic control
Foreign service officers
Postal service
The entry requirements will depend on the role applied for. Law enforcement and firefighters will also require physical tests, for example.
Specialized testing will be necessary for different occupational areas. This will be outlined in the job advert.
How Is a Civil Service Exam Scored?
Competitive Exam
Competitive exams are those that you take in competition with other applicants. In this type of assessment, the highest-scoring candidate is successful.
Competitive exams are most often used for federal government positions. They enable the hiring managers to compare those who may have similar qualifications and skill sets.
You will be informed if your civil service exam is competitive. This will allow you to study intensively in an attempt to achieve the highest grade.
Non-Competitive Exam
The non-competitive exams are designed to match candidates' skills and abilities to the role they are applying for.
They will focus on areas specific to the role to judge whether the candidate would be suitable to invite for an interview.
You will need to score 70% to be added to the eligibility list. The highest scorers on this list have the best chance of being invited to interview.
Other Exams
Other types of examination will have different pass rates. For example, typing or stenography jobs will require a certain speed and level of accuracy.
Civil Service Sample Questions
There is no standard set test for the civil service examination. They will differ depending on the level of government and the position applied for.
However, you can expect some common areas to be included:
Verbal – spelling, punctuation, grammar, comprehension
Clerical – office tasks, organizational skills, alphabetizing
Mathematical – interpreting graphs, fractions, decimals, percentages
Situational judgment – decision-making, problem-solving
Personality – personal values, personality traits
Critical thinking – interpretations, evaluations
The majority of questions will be multiple-choice.
The questions are designed to determine a candidate's cognitive, communication and decision-making skills.
Here are some examples of the styles of questions that might be used:
Grammar
Which of these sentences is not grammatically correct?
a) They really were a site for sore eyes.
b) You need to cite your sources.
c) The view of the beach was finally in sight.
d) It was a worthwhile insight into the procedure.
The correct answer is: a)
The grammatically correct version is 'They really were a sight for sore eyes'. 'Site' can mean a website or an area where something is constructed, like a building site.
Spelling
Identify which of the following words is spelled incorrectly?
a) Achieve
b) Neccessary
c) Occasionally
d) Conscience
e) None of the above
The correct answer is: b)
The correct spelling is 'necessary'.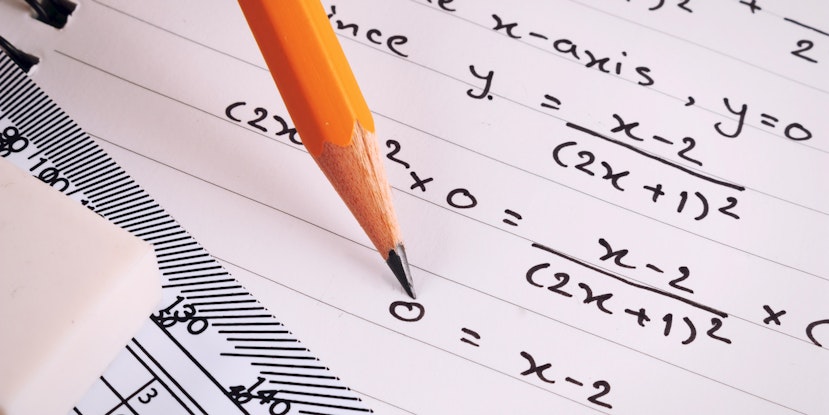 Civil Service Exam: Practice, Prep (+ More)
Mathematics
Calculate the average of the following numbers: 23, 16, 21 and 20.
a) 19
b) 20
c) 21
d) 22
The correct answer is: d) 20
To get the average, you add the numbers up and divide by the amount of numbers you're given.
So: 23 + 16 + 21 + 20 = 80
80 / 4 = 20
Situational Judgement
A colleague has not fully engaged in your team's urgent project. You know they could make a valuable contribution and are concerned. Which of the following approaches are you most likely to take?
a) Find out if an issue has been preventing their focus on the task.
b) Instruct them to make immediate progress or risk sanctions.
c) Liaise with senior colleagues to figure out the best approach.
d) Praise and reward staff who are actively involved in the project.
The correct answer is: There are no right or wrong answers as it is a personal response.
How to Prepare For a Civil Service Exam
It is important to fully prepare beforehand when taking a civil service exam. These exams are very competitive and contain difficult questions.
Try and give yourself at least a month of study beforehand.
Here are some ideas to help you prepare in advance and develop confidence.
Online Practice Tests
Just as there is no single test provider, there is no official exam preparation site. However, there are a variety of online practice tests and study guides available.
Take advantage of these online practice exams. They provide a good insight into the style of questions to expect.
These are helpful to understand the type of questions to prepare for. They also give clear advice on how to answer the questions.
Try not to become overwhelmed with the quantity of study information available. Pick out areas that you know you need to focus on and pay attention to those.
Additionally, some test sites will provide hints and tips. This will help you learn how best to answer questions.
Try a few sites and read the reviews before purchasing any packages.
Make a Study Plan
Create a study timetable and stick to it. Include breaks to help you process new information.
Consider using revision methods such as the Pomodoro technique. Find a method that suits you best.
Set times to focus on the different skill areas so you don't develop one at the expense of another.
Dedicate a few hours a day to studying that fits around your current commitments.
Pay Attention to Details
All guidance must be read carefully before commencing the exam. It can be easy to miss details, particularly in stressful situations.
Study the practice questions and make sure all key points are understood. Then you will be in a better position to answer correctly without making a mistake.
Assess Strengths and Weaknesses
Whilst studying for the civil service exam, keep a note of your strengths and weaknesses.
For example, you may get high scores on verbal reasoning. In this case, pay attention to questions focused on different areas.
If you are weak in mathematical skills, then you can plan some time to target this area specifically. Don't avoid it and focus only on your areas of strength.
This way, you will increase your overall score by improving skills in your weaker areas alongside building on your strengths.
Practice Under Test Conditions
It is easy to feel relaxed and confident when answering exam questions without a time limit.
Remember that you will be under a strict time limit in the real thing. So practicing under time constraints will help to reduce the level of stress during the actual test.
Use a stopwatch or set a timer so you get a real idea of how you perform under time constraints.
Mastering time management is a key skill for any career in the civil service. Adapting to and focusing under pressured conditions is an important skill for this career.
Take note of how long you have to complete each question. Then you will know how long to spend on working out an answer.
Top Tips For Taking a Civil Service Exam
Organize Your Time
Keep track of time throughout the exam. Consider using a stopwatch.
Try and answer all the questions to the best of your ability. If you are struggling, you can leave a question and come back to it at the end.
When you have finished a section, check through all your answers at the end if there is enough time.
Beat Your Nerves
Feeling nervous before a test is completely natural.
Practice breathing techniques to calm your nervous system. Take regular sips of water during the test.
Remember all the hard work you have dedicated to this and don't panic. Try to relax and enjoy the experience.
Look After Yourself
The civil service test is intensive and lengthy. You will need to be fully rested beforehand.
A good night's sleep of between seven and nine hours will enhance your memory.
Eating a nutritious breakfast will energize your brain and put you in the best state for focusing.
Don't overdo studying and stay up late the night before. This will affect your chances of a good score on the day.
Find Out About Negative Marking
Some tests will mark you down for a wrong answer. This means that you will be penalized for guessing an answer that you aren't sure of.
Determine beforehand if this is the case. If you are not marked negatively this way, then you will be able to guess answers that you don't know.
Final Thoughts
To pass the civil service exam requires a lot of hard work and dedication. Following the advice presented in this article should help you succeed.
You may receive your results immediately or have to wait a few weeks to find out if you have been successful.
Make sure you check the guidelines in your state regarding examination retakes. You may have to wait a year before resitting, but this timeframe can vary.
When you've passed your civil service test, check how long it will be valid for.
Although you may not get the job you originally applied for, you will still be eligible for future roles.
This means that you will be considered for suitable vacancies that arise once you are on the eligible list.
Passing the civil service examination is only one aspect of the application process as a whole.
You will still be required to interview, as well as complete further tests related to the specific role you apply for.
---