Saville Swift Executive Aptitude Test Guide and Tips
All products and services featured are independently selected by WikiJob. When you make a purchase through links on this page, we may earn a commission.
When applying for a high-level executive position, you may be asked to take the Saville Swift Executive Aptitude Test.
While this assessment is one of the most challenging ones candidates report taking, it has been steadily gaining popularity among hiring managers.
This test allows hiring managers to pick out the most skilled professionals with talent that can contribute to the company's success and growth.
One of the reasons this test is so challenging is the fierce competition present in the job market for executive positions. Because of this, you'll need to prepare carefully for your Saville Swift Executive test.
The Saville Swift Executive Aptitude Test is becoming increasingly popular for high-level positions. Here's everything you need to know about the test and how you can pass it.
What Is the Saville Swift Executive Aptitude Test?
Similar to all Saville's Aptitude tests, the Swift Execute assessment was also developed by a team of business & chartered occupational psychologists at Saville Assessment.
The purpose of this test is to measure candidates' aptitude for handling tasks related to high-level executive roles.
There are many test types, but this exam assesses the candidates' numerical, verbal and abstract thinking abilities, providing an excellent picture of how their critical reasoning works.
The employer assesses each candidate objectively, based only on the abilities mentioned above, and determines which applicants are the potential to succeed in a particular executive role.
When to Take the Saville Swift Executive Aptitude Assessment?
The Saville Swift Aptitude Assessment is an online test that can be taken from any location where you have a stable internet connection.
As far as when you may take this test, this depends on the purpose of taking the test.
You might be asked to take the test by a hiring manager of a company you're applying for.
Your current employer may also want you to take it to see whether you are on the right path in your career and if you are ready for a more responsible role.
Graduates with certain qualifications can also take the test to assess their skills and learn which ones they still need to hone to succeed.
These tests are employed by several multinational companies, such as Aldi, Ernst & Young, Emirates Airlines, Exxon Mobile and Barclays Bank. These companies typically test for multiple positions they are hiring at the same time.
By seeing how the candidate compares to each other, employees can ensure they are hiring the best talent possible.
Some of the positions Saville Swift Executive aptitude is required to take for are VP, Director, Engineer, Analyst, Line Manager, Accountant, Banker, Project Manager and Graduate Programs for any of these professions.
The Saville Swift Executive Aptitude Test Format
The key sections of this test are described in detail below.
Verbal Analysis
This verbal section of the Saville Executive test includes eight questions, which you have six minutes to complete.
It assesses the candidates' skills in understanding the written language by seeing how well they can draw conclusions from a series of passages.
You are presented with a series of texts. Each of them a several multiple choice questions related to it.
You must choose the correct answer, everything you understood in the texts you've read.
Numerical Analysis
This numerical section also consists of eight questions. This section requires candidates to answer mathematical questions.
Once again, you have six minutes to answer all the executive aptitude test questions.
These evaluate your ability to process numerical data and plan for the future accordingly.
You may be presented with graphs, tables or similar data formats and asked to pick the correct answer from the multiple choice options.
Since not all data is relevant, candidates must focus on the information they truly need.
Abstract Reasoning
The final section also has eight questions to complete in six minutes. These are multiple choice questions that look at the candidate's logic and reasoning abilities.
As a typical example, a question may show a series of patterns with one of the items being replaced by a question mark.
You need to choose the correct answer question from the ones shown below the original question.
How Is the Swift Executive Aptitude Test Scored?
The scoring system for the overall test has a range of 0-10. This represents the combined results of the numerical, verbal and abstract questions.
There are also aptitude-based sub-scores for each of the three subcategories.
There is no standard score to achieve on the test, as each candidate's results are compared to the results of executives who have previously completed the test. Because of this, you'll need to highest possible score to outrank your competition.
There is no official failing on the Saville Swift executive aptitude test.
However, if the employer finds that your score isn't enough to be considered a good candidate for a role, they won't ask you to proceed with the application process.
In addition, the potential employer may not allow the candidate to resit the test and will go for other, more successful candidates.
You may be able to retake the test for another position in another company.
How to Prepare for the Saville Swift Executive Aptitude Assessment
Preparing for the Saville assessment swift executive aptitude test takes time and dedication.
Here are a few tips on preparing adequately for the Saville Swift Executive test.
Step 1. Understand the Test Format
If this is the first time you're taking this test, you should start your preparations by ensuring you understand the test format.
Practicing previous exams and swift executive aptitude test practice samples can help you familiarize yourself with the type of question you may expect in each section.
Even if you've taken the exam before, the style and the format of the questions on the new exam may be different from what you've seen on the previous one.
You'll also learn the layout of the entire assessment and gain the ability to identify your strengths and weaknesses. This will allow you to improve the areas where you make the most mistakes.
Ultimately, this will get you to a point where you'll understand what type of information the different questions are looking for and answer them as quickly and accurately as possible.
Step 2. Prepare for the Test Environment
Try to work somewhere free of distractions, even if you don't live alone. Ask for some privacy for the duration of the exam and the practice sessions.
Put your phone in airplane mode and turn off other gadgets that may distract you.
The room should be quiet and at an optimal temperature for you to feel comfortable.
In addition, you'll also need to practice completing the largest number of questions possible within the time limit.
Generally, you should practice answering questions within the six minutes allocated for each section.
However, this may prove difficult for you in the beginning. In this case, you can start with a larger time frame and slowly reduce it as you learn to solve problems faster.
Practicing against the clock will help you see how long you should spend on each question.
It will also gradually lead to an improvement in competition time. That said, this test isn't just about completing as many questions as possible.
You should also pay attention to answering them as accurately as possible. After all, accuracy is the only way to obtain a passing score on the test.
You should focus on answering questions fast and accurately at the same time.
Step 3. Practice the Essential Skills for Each Section
Since your Saville swift executive aptitude score is based on how well you answer the question on the test as a whole, practicing the essential skills for each session will be absolutely necessary.
Playing crosswords and word games can expand your vocabulary, while brushing up on grammar and spelling skills is only possible through writing and reading your work.
You can also practice solving math problems to improve your speed and accuracy.
You can even work with diagrams and other statistical data for better success on the numerical part of the test.
Practicing each section will also help you avoid the mistake of developing a false sense of security.
You may be thinking only about the parts you are most familiar with, which can cost you a lot of points on the exam.
Remember, you'll be scored even on the answers you aren't too comfortable with. Practicing all areas will ease any discomfort and elevate your performance.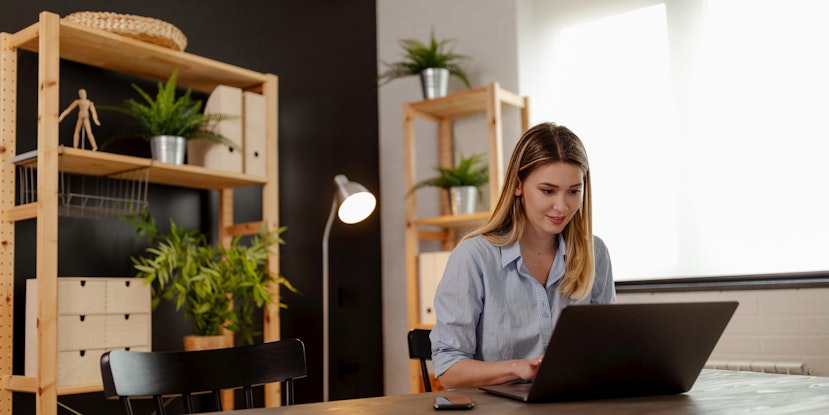 Saville Swift Executive Aptitude Test Guide and Tips
Step 4. Take Mock Exams Online
Taking mock exams online is a great way to tie together learning the test format and practicing the specific subcategories. It'll also teach you how to establish a schedule, including the activities you need to do before and after taking the test.
If you are going to take several exams in a row (only recommended with advanced experience), make sure to take a break after every 50 minutes to recharge your mind and body.
Taking mock exams will also help you monitor your progress. You'll be able to see whether the same issue occurs regularly and consider how you can avoid them in the future.
It is important to do this on the mock exams; otherwise, you won't be able to complete the exam.
Knowing you are bad at specific tasks will make you anxious on the day of the official test. It may even prevent you from answering correctly other questions you know the answers for.
Step 5. Improve Your Logical Thinking with Games and Puzzles
Doing puzzles and logic games is one of the best ways to boost your aptitude for abstract reasoning. They stimulate the part of your brain responsible for critical thinking and problem solving, challenging you to develop it more and more.
The more puzzles you complete, the faster you become at solving abstract reasoning problems.
By the time the test comes, you'll be able to use your critical thinking skills even under extreme time pressure.
Feel free to raise the level of difficulty as you progress because this will stimulate your brain even more. You can also play logical games with others.
Step 6. Read a Lot to Boost Comprehension
Reading can improve your comprehension, which you can take advantage of on the day of the Saville executive aptitude test. Prepare by reading a variety of texts about different subjects.
This will help you familiarize yourself with lots of different writing styles so you can learn how to interpret them.
Practice finding the gist of the text anytime, even if you are reading an online article.
Consider how the next can be shortened or otherwise improved without losing the meaning of the main points of the entire text.
Make sure to look up any words or phrases you're unfamiliar with.
Step 7. Rest Well Before the Test
Since this is a time-sensitive test, you'll need to ensure that you can focus on the best for the short time you have available. The best way to improve your concentration is to rest well before the test.
Sleep at least seven hours the night before, and avoid strenuous physical activities right before taking the test.
Don't drink coffee or eat too much before going to sleep, so your brain can rest and relax.
On the day of the exam, eat a nutritious meal at least 2 hours before, but not too early, so hunger can distract you again.
Don't forget to drink enough water, either. Preparing well ahead of time should also help you ease your nerves.
The Saville Swift Executive test is an online assessment test administered as part of the recruitment process for employers hiring for managerial and director roles.
It can also be used as a support for auditing and career development processes.
Due to the short time limit, extreme competition, and the challenging nature of the questions, the Saville Swift Executive assessment can be difficult to pass.
Without preparation, passing this test is nearly impossible, so you need to practice some Swift Executive aptitude test answers.
It makes sense to practice Saville Swift Executive aptitude tests. The best place to prepare for this test is online, where you'll find plenty of resources to help you out with Saville Swift Executive aptitude practice tests.
You can practice in the comfort of your home, where you can focus on getting prepared. Career centers may also help you prepare by providing free Swift Executive Aptitude practice tests and mock exams.
There are 24 questions overall on the Saville Swift Executive test. This makes eight questions from each subcategory: numerical analysis, verbal analysis and abstract reasoning.
Candidates have only 18 minutes to complete the test. This means you have less than a minute per question, which is a very short and intimidating time limit.
All candidates who possess the necessary qualifications and experience to apply for high-level executive roles can become eligible to take the Saville Swift Executive test.
You may also need to take a preliminary interview before you can proceed with undergoing the assessment.
There are plenty of job preparation websites that offer sample Saville Executive questions and mock tests for the Saville Swift Executive test.
JobTestPrep, Practice4Me and Psychometric Success are only some of the leading sites where you'll find a sample Saville Executive test online.
Swift Executive Aptitude test free practice is the best way to practice for the exam.
The purpose of this test is to measure the critical aptitudes required for senior management and leadership positions.
It assesses the candidates' critical reasoning fairly and objectively, allowing the hiring manager or employer to see who will most likely succeed in the role they'll be occupying.
If you've achieved a good score on the test, the hiring manager will contact you to discuss the next steps of the recruiting process.
As a part of this, you may be asked to complete an interview, take another test, provide more details about your work history, etc.
The score of the Swift Executive test is marked on a Sten scale from 0 to 10. The higher your score is, the more likely you'll be considered a valuable candidate.
Your performance will also be measured against that of other candidates - another reason to perform well on the test.
The same places that offer sample questions (online sources, job centers) also provide a complete guide on preparing for the test.
Saville Assessment also offers guidance through seminars where those aspiring to work in managerial or director roles can educate themselves about the test.
Companies operating on a global level often use the Saville Swift Executive Aptitude Test when hiring for roles like Project Manager, Graduate Programme, VP Engineer, Banker, Line Manager and Accountant.
Final Thoughts
When applying for a position that requires you to undergo an aptitude test as challenging as the Saville Swift Executive assessment, it can be easy to feel overwhelmed.
You will either be too anxious to perform well or be tempted to try and perform in the way you think it'll lend you your dream job.
What you need to do is to answer all the questions to the best of your ability - and the best way to ensure this is by being prepared.
The test is looking at core skills such as verbal and numerical analysis and abstract reasoning, so these are the ones you'll need to work on.
Fortunately, there are plenty of online resources you can use to prepare and take the test more confidently.
---