Thomas International PPA: Guide & Tips
All products and services featured are independently selected by WikiJob. When you make a purchase through links on this page, we may earn a commission.
The Thomas International Personal Profile Analysis (PPA) test is a psychometric evaluation used by hiring managers to assess the behavioural profile of an applicant to determine if they are suited for a specific role.
What Is the Thomas International PPA Test?
Developed by Dr Thomas Hendrickson and William Moulton Marston, the Thomas International PPA assessment has been used in the workplace for over 50 years.
The Thomas International PPA test was designed to understand a candidate's emotional and cognitive intelligence and to create a personality profile using psychological analytics.
Employers can use the data report from the process to make decisions about a candidate's career, from the initial stages of the hiring process to decisions concerning promotions and career paths.
Who Uses the Thomas PPA Test?
Over 32,000 companies in more than 60 countries have employed the Thomas PPA evaluation test in recent decades. It's particularly common in corporations in the UK and other English-speaking countries.
Large employers and educational institutions are adopting the PPA test in the UK, including:
Virgin Trains
Leeds Beckett University
The Thames Valley Police
In the US, some of its users include:
Harvey Nash
Siemens
Kraton Chemical
Because the PPA assessment is so thorough, it is used for more than just hiring.
Schools are using the test more and more for applications, and even sports teams are using the analytics to spot talent.
What Does the Thomas International PPA Assessment Test?
The PPA assessment is simple and easy to administer, leading to its use becoming more widespread.
Candidates take an eight-minute test with 24 questions that cover four main parts of their personalities:
Dominance
Influence
Steadiness
Compliance
These traits are also often referred to as the 'DISC traits'.
The PPA exam asks participants to choose the two adjectives that best and worst characterise their work ethic and demeanour.
As a result, the applicant's selected 48 terms, from a possible 96, provide analysts with enough information to produce a report about the individual's fundamental characteristics.
The responses reflect how a candidate might behave in the job and how they want their employer to perceive them.
If you have been asked to take the test, make sure you are familiar with the four main personality traits.
Here are each of the four components of the PPA personality test explained in more detail:
1. Dominance
This section determines whether you are forceful, direct and enjoy taking charge. It also assesses whether you have courage and don't mind taking chances.
It is used to demonstrate your ambition and competitiveness.
These defining characteristics of your personality could raise red flags in particular situations; however, an employer might also consider them a sign of your aptitude for management or advancement.
2. Influence
This section demonstrates your ability to persuade team members.
It seeks to draw attention to whether people would characterise you as friendly, outgoing and inspiring and whether you aid in motivating others to develop their talents.
Employers might assess a candidate's compatibility with the team through personality tests.
This part may give you a high rating if the recruiter seeks a candidate to fill a senior position.
3. Steadiness
An employer will want to know how you respond under pressure, if you remain calm and collected under duress, and whether you can handle multiple tasks and prioritise shifting circumstances.
4. Compliance
The last component is to assess how well you listen, your compliance with regulations, and your attentiveness to directions.
It demonstrates whether you respect all team members, regardless of their seniority.
If you're applying for a job at a large company, the prospective employer will be interested in learning how you handle internal systems and procedures.
Every business has its own operating style and will be interested in learning how you might fit in.
What to Expect From the Thomas PPA Assessment?
The Thomas International PPA test is available in more than 60 countries and 56 languages. However, it's most prevalent in English-speaking countries.
The Thomas PPA is a forced-choice test, which means that candidates must select one of the answers—you can't select a neutral response or leave it blank.
Candidates are shown brief phrases and asked to select the two trait adjectives that most and least describe them from a list of four options.
The adjectives a person uses to describe themselves in a professional situation reveal their behavioural preferences and personality.
A personal profile based on the four attributes of dominance, influence, steadiness and compliance is developed from this. The ranking of these attributes forms an individual's character.
To give people reviewing your results 48 choices and 96 words of accurate insight, you will need to choose two attributes from four possible answers in a process that is repeated 24 times.
Candidates have the choice to take the actual test on paper or online. Employers may sometimes give the test as part of an assessment centre day.
Thomas International PPA Practice Test Examples
Here are four examples of possible test questions to help you understand the format of the questions (please bear in mind that the wording may be different in the real test):
Which of these words is the most and the least like you:
Amenable | Co-operative | Open | Direct
Which of these words is the most and the least like you:
Pragmatist | Orderly | Diligent | Perfectionist
Which of these words is the most and the least like you:
Spontaneous | Improvised | Planned | Systematic
You must choose two attributes from the four available solutions; this process is repeated 24 times, producing 48 options and 96 words.
There are no right or wrong answers, but certain responses will be preferred depending on the work description.
How Is the Thomas International PPA Test Scored?
Each test will be graded in line with the requirements of the position being sought after. As a result, an employer can be sure to identify the best candidate for its needs.
The Thomas PPA uses an ipsative technique, which means that rather than comparing each person's pattern of answers to others, each one is examined separately.
Your behaviour, personality and aptitude are used to score you.
The outcome is a star rating that companies can use to decide on hiring, leadership, sales and training decisions and understand a person's strengths and weaknesses.
Profile reports are sent to the employer by the PPA evaluation, and these can be used and reviewed throughout the candidate's career.
A summary of your personality traits and how you tend to operate in the job will be included in your report.
It categorises the results as follows:
Self-motivation
Self-image
Behavior under pressure
Work mask
Job emphasis
General comments
Your report could also be displayed visually, with three graphs showing your responses.
The first graph displays the traits you like to project to other people.
The second depicts your behaviour under stress (which is more indicative of your natural behaviour).
Finally, the third combines the information from the first two to provide a balanced picture of your total self-image.
Candidates often see that the Thomas PPA test results closely match their characteristics and actions.
If the test is administered as part of a process for employee development, you will also receive recommendations on various subjects.
These consist of your suitability for your current position, your reaction and behaviour under pressure, and your strengths and weaknesses.
The report can provide insight into your value to your employer and suggest behaviours you might want to improve.
The report's conclusions can be used to guide future career choices and serve as proof of your qualification for particular positions.
In the employment market, showing self-awareness and talking about your behavioural characteristics makes you stand out from the competition.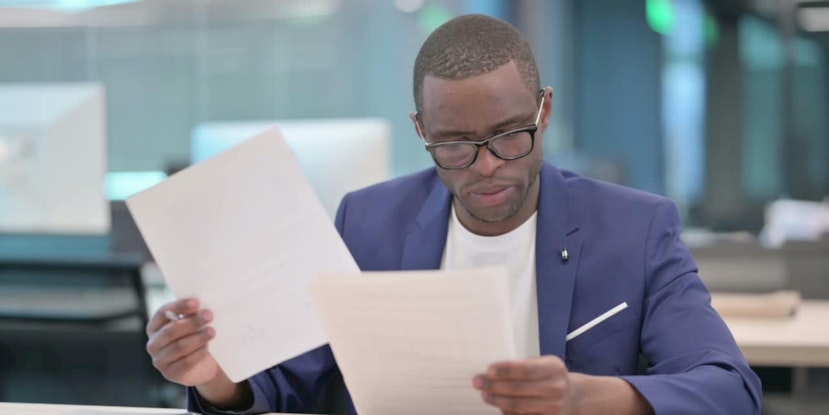 Thomas International PPA: Guide & Tips
How to Prepare for the PPA Assessment
Although you cannot prepare for the Thomas International PPA test in advance, you can take steps to get ready and practise.
The test is simple to complete and beneficial for you as a candidate as it raises your self-awareness and reveals behavioural tendencies you might want to alter.
You may better understand your behaviour and responses in professional settings. You could be amazed by how other people perceive you.
The following are a few tips for performing at your best throughout the Thomas International PPA test:
Step 1. Understand the Purpose of the Test
Remember that the Thomas PPA test is designed to determine whether you would suit the role you applied for.
It's in the interest of both the employer and the candidate to accurately understand whether the necessary traits are present to perform the job well.
You should also make yourself well aware of the four traits (Dominance, Influence, Steadiness and Compliance) and take time to examine your personality traits concerning these.
This will help you complete the test as quickly and accurately as possible.
Step 2. Know Your Personality
Make sure to take time to note your own personality traits, including your strengths and weaknesses.
Don't try to show that you possess all the traits that will be tested. Doing this will ensure consistency in your answers and produce a more accurate reflection of your personality.
Step 3. Be Authentic
Be authentic in the test and avoid lying. Not only does the Thomas PPA test show employers that you're suitable for the role, but it is also useful for you to determine whether this role is the best move for you.
If you don't possess the necessary traits for that role, you'll find it difficult to succeed.
Step 4. Learn About the Role
The kind of individual most suitable for the position will be described in the job description.
Try to reflect the most appealing traits in your answers while keeping in mind your true nature to show why you are a good fit.
For instance, you must be able to exhibit strong scores in Steadiness and Compliance if you are applying for a job in law enforcement.
Bear in mind, that when you start working in the role, you will be expected to act in a manner that is consistent with your performance.
Step 5. Do Practice Tests Online
Practice tests are the overall best way to prepare for any assessment.
While you can't predict the questions that will come up in the test, being familiar with the question types and format of questions will place you in good stead to take your test.
It will also help you become accustomed to the questions and answers in the forced-choice format you will see on the test.
Additionally, you can learn how to pace yourself within the allotted eight minutes.
Your performance on practice exams might help you pinpoint areas that need improvement so that you are more suitable for the position you're seeking.
The Thomas International Personal Profile Analysis (PPA) is used for staff development and pre-employment screening for various roles.
The PPA's questions are presented as work scenarios, each with four possible outcomes, and are based on the four primary profile elements of Dominance, Influence, Steadiness and Compliance.
Candidates must choose the response that, in that circumstance, best describes them and also the response that least accurately describes them.
The candidate that best fits the company's demands is chosen based on a comparison between the results of the Thomas PPA and an ideal candidate profile.
Like other Thomas International assessments, the Personal Profile Analysis (PPA) is a quick and simple test.
There are 24 questions with multiple-choice responses that are based on scenarios linked to the workplace.
You will be given only eight minutes to complete all the questions.
In order to succeed, you must respond quickly and honestly to the rapid test that puts applicants under pressure to rank their own personality qualities and work practices.
You can practise a variety of exams, including the Thomas PPA on JobTestPrep, to better understand the format and organisation, as well as practise responding to questions fast because there are a lot of them to be discovered in a condensed amount of time.
There are no right or wrong answers for the PPA test. Nor is there a strict pass mark. Certain roles and professions will prefer some responses over others.
You'll have a better chance of succeeding in the test by getting familiar with the job you've applied for and understanding the test format.
There is no single good score for the PPA assessment. Each employer will have desired results for different roles.
You are likely to receive a better score the more familiar you are with the four traits assessed in the test and thoroughly understand the job you've applied for.
The job description will outline what skills and characteristics the best candidate will possess.
You can use this information to determine whether you would be a good fit for the role and craft your answers to align with what the employer is looking for.
Doing practice tests online is the best way to prepare for the Thomas International PPA test.
You can practise a variety of exams, including the Thomas PPA on JobTestPrep, to better understand the test format and practise responding quickly.
Large employers and educational institutions, including Virgin Trains, Leeds Beckett University and Thames Valley Police, have adopted the PPA test in the UK.
In the US, Harvey Nash, Siemens and Kraton Chemical are among some of its users.
Once you have successfully completed the Thomas PPA test and answered in line with what the employer was looking for in that role, you'll usually be invited to an interview.
Common work scenarios are used as the questions in the PPA test, followed by four responses. You must select the response that best describes you and the one that does not.
Since you are required to choose an answer, and there is no neutral 'don't know' or equivalent response, this style of multiple-choice answer system is referred to as 'forced choice'.
At JobTestPrep, you can get everything you need, including study guides and mock tests, to practise for and succeed in the Thomas PPA test.
The decision to allow you to retake the Thomas PPA test rests with the employer. You could ask for a resit if you had extenuating or mitigating circumstances that caused you to perform poorly on the test.
However, there is no guarantee that the employer will allow you to redo the test.
The pass rate for the Thomas PPA test will vary depending on the role you're applying for. Different roles will require people to display certain characteristics and personality traits.
It's unlikely that the employer will share which traits you should display most in the test.
The best way to understand this is to become familiar with the job description and take note of the ideal candidate.
Final Thoughts
The Thomas International PPA test is a great way to improve your self-awareness and learn more about your performance in professional settings.
The test's findings can assist you in identifying your present communication style and what you can do to foster better rapport with your coworkers.
The report can also be used to highlight your skills and qualities for both your current position and upcoming job applications.
The tips offered here will help you position yourself as an attractive candidate for the job you're seeking and will help you make the best impression on recruiters.
---