Passing the USPS 955 Exam in 2022
All products and services featured are independently selected by WikiJob. When you make a purchase through links on this page, we may earn a commission.
What USPS Jobs Is the 955 Exam For?
The United States Postal Services (USPS) is a branch of the United States Federal Government.
Tasked with supplying postal services for residents and businesses across the United States, it employs well over half a million people in a variety of different careers.
Most positions at USPS require applicants to sit an assessment as part of their process. These assessments vary according to the role applied for.
Roles at USPS are defined according to whether they are technical or non-technical careers.
Those applying for technical maintenance careers take the USPS 955 exam. These include roles such as:
Maintenance mechanic
Building equipment mechanic
Electronic technician
Candidates sit the USPS 955 exam in the early stages of the application process.
The tests are included following the successful submission of an application.
The exam is designed to be challenging so thorough preparation and research are essential to ensure you perform at your best.
What Aptitudes Are Being Assessed on the 955 Exam?
The USPS 955 exam is a comprehensive test that assesses mechanical and electrical competencies.
The test assesses a candidate's theoretical and practical working knowledge. This ensures that candidates are aware of the necessary concepts and principles and can use them when faced with real-life situations.
Those who have a background working with these topics will better understand putting these concepts into practice as part of their role.
The exam covers a wide range of technical topics and is designed to provide an accurate and thorough assessment of a candidate's aptitude in these areas.
What Is the Test Format?
There are two sections to the USPS 955 exam:
Personal characteristics and experience inventory test (PCI)
Technical characteristics, divided into two subsections: MultiCraft and Spatial awareness
All candidates must sit the personal inventory test first, before taking the technical characteristics test.
Personal Characteristics and Experience Inventory Test (PCI)
The PCI section of the USPS 955 exam takes the form of a self-administered questionnaire.
There are 120 questions to be completed in 75 minutes.
The test provides greater insight into a candidate's characteristics, behaviors and motivations in the workplace.
Questions are formatted in the form of a statement, usually centered around the workplace or personal day-to-day situations.
The answers are generally a multiple-choice scale from strongly agree to strongly disagree.
The results from this section of the USPS 955 exam are cross-referenced against the details provided in a candidate's resume.
Recruiters use the information gained to determine whether a candidate is a good fit for the role based on their characteristics and behaviors.
There are no right or wrong answers here, because this is a personality test and therefore it is important to answer honestly; otherwise, you may find yourself in a role that does not suit you.
Technical Characteristics: MultiCraft Test
The USPS 955 MultiCraft test comprises 60 questions to be completed in 60 minutes.
The test assesses 131 technical topics that are grouped into 21 separate areas. Questions include topics such as building, maintenance, technical and mechanical.
It evaluates candidates' technical and mechanical knowledge and their understanding of theories and concepts.
The test is an online multiple-choice test. Unlike the PCI, candidates sit it at a designated test center under supervised conditions.
Technical Characteristics: Spatial Awareness
The spatial awareness exam assesses a candidate's spatial awareness and understanding of how different parts come together to solve a problem.
This test also assesses whether candidates can reach logical conclusions when presented with limited visual information.
This section of the test is split into two parts: one focuses on matching parts and figures and another on spatial visualization.
Spatial Visualization
Spatial visualization questions are presented in a variety of formats and are all multiple choice.
Some include diagrams of 3D shapes that candidates must find patterns between or decide which is a mirror/rotated version of another.
Other questions in this part of the test relate to schematics, where candidates need to use both their spatial awareness and technical competence to select the correct answer from the list provided.
Matching Parts
The matching parts questions are given as diagrams of 2D parts or objects.
You need to mentally construct the whole object from the parts presented, then select which multiple-choice answer reflects the objects when all the 2D parts are put together.
How to Prepare for the USPS 955 Exam
The USPS 955 exam is designed to be challenging. With a pass mark of 70%, it is essential to thoroughly prepare for it to make sure you perform at your best.
PCI
While it may be tempting to focus your efforts on practicing the technical characteristics section, as it may seem harder, don't forget to prepare for the personal characteristics inventory so you are not surprised.
The results from this section will be cross-checked against details on your resume and used to determine whether you are a match for the role.
It is essential to make sure you have done your background research on the USPS and the branch you are applying to.
Additionally, try to be in the right frame of mind when sitting this section of the USPS 955 exam – well-rested, able to concentrate and willing to be honest.
Some ways to prepare for the PCI include:
Practice Personality Questionnaires
Practicing similar tests enables you to become familiar with the format and the style of questions.
This will also help you develop the necessary self-knowledge to accurately answer personality questions.
Personality inventories may phrase ideas in ways you are not used to, so having practiced will mean you don't have to waste time wrestling with the meaning of the question.
Additionally, understanding what you have to do before sitting the test also boosts your confidence and puts you in a positive frame of mind.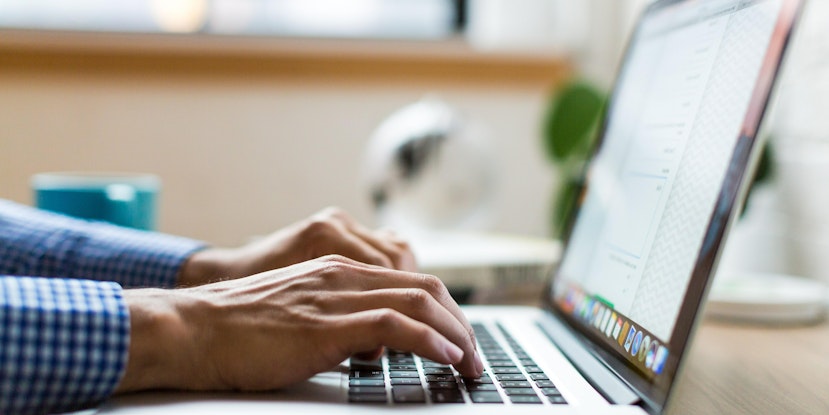 Passing the USPS 955 Exam
Research Job Role and USPS as an Organization
Recruiters use the PCI to determine whether you will be a good fit for the organization and demonstrate the behaviors needed to succeed in the role.
To understand what type of candidate will succeed in various roles at the USPS, you need to research the organization, its values and culture.
Review the job description to ensure you are familiar with the role's requirements and any competencies or behaviors detailed in the job description.
Doing this will give you an indication of the type of candidate the USPS is looking for.
Review CV and Application Form to Avoid Inconsistencies
The results from your PCI will be cross-referenced against the information on the application you previously submitted.
Any disparities between your test results and the information you have submitted in support of your application may lead to a decrease in your score or be a potential disqualifier.
Technical Characteristics
The second section of the USPS 955 exam is technically challenging.
Even those familiar with technical and mechanical theories and concepts, and who use them in their day-to-day life, must prepare thoroughly for this section of the test.
This section assesses technical and mechanical competence.
There are several topics covered in this section; candidates should particularly refresh their memory on the principles and concepts that will be used in the role they have applied for.
Topics could include:
Basic machine functionality
Power transmission
Computer systems and circuits
Ability to interpret technical schematics
Hydraulics
Tool recognition
Types of power supplies
Pumps and combustion principles
It is essential when reviewing these principles to not just read over the information, then move on to the next topic.
The USPS 955 exam assesses a candidate's ability to put technical knowledge into practice.
When studying, ensure that you apply your knowledge to real-life situations and questions that you could get asked in the test.
Tips to help you study for the technical part of the USPS 955 exam include:
Practice Well in Advance
To adequately refresh and put your knowledge into practice, you need to start your preparations well before your test date.
Practice as many tests as you can – the technical part of the exam assesses a candidate's competence in a wide variety of areas.
While it may not be possible to revise every one of the 131 topics covered, it is essential to cover the subjects particularly relevant to the role you are applying for.
Revise Mechanical, Electrical and Electronics Fundamentals
Even if you are familiar with technical and mechanical principles and concepts in your current role, it is advisable to revise the fundamentals of mechanics and electrics such as Ohm's law or Joule's law.
Additionally, revise your knowledge of scientific formulas, acronyms and abbreviations as relevant to the role.
Refreshing your memory on all principles ensures that you are aware of all aspects, not just those you use daily.
Create a Study Plan
To ensure that you have covered as many topics as relevant to the role you have applied for, it is helpful to create a study plan.
Write down a list of topics that may be assessed in the technical part of the test.
You can then create a timetable that allows you to revise as many topics as possible and practice questions so you can put your knowledge into practice.
When devising your study plan, consider your work and personal time commitments and include time for rest.
Sample Questions
Here are some examples of the types of questions you may get asked in each section of the USPS 955 exam:
Example Question
1. Please select how much you agree that the following statement applies to you:
When at work, you take the time to organize and plan your workload.
a) Strongly agree
b) Agree
c) Neither agree nor disagree
d) Disagree
e) Strongly disagree
Example Question
2. In a delivery of machine parts, 20 were found faulty. This is 25% of the number ordered. How many parts were ordered in total?
a) 72
b) 80
c) 100
d) 86

Example Question
3. What is the forward voltage of a silicon diode?_
a) 0.3V
b) 0.7V
c) 1.5V
d) 3V
The USPS 955 exam covers 131 technical and mechanical topics.
It is not possible to revise each of these topics.
Think about the role you have applied for and focus on the principles, scientific formulas or abbreviations used in it.
For example, if you have applied for an electrical-based role, studying electrical equipment and laws would be advisable.
Frequently Asked Questions
All applicants to the USPS apply through a dedicated online recruitment portal.
This portal allows candidates to search and apply for vacancies.
Candidates need to log on to their recruitment account to view the USPS 955 exam results.
Results are usually shared within 24 hours after taking the exam.
Any changes to a candidate's application status will be updated on the recruitment portal.
The USPS 955 exam changed to make the assessment of candidates more objective and transparent.
The previous application process required candidates to sit several assessments.
The way these assessments were scored meant that applicants could not determine their actual score in the exams taken and whether their exam performance was below the pass mark.
Many of the roles requiring candidates to sit the USPS 955 exam need candidates to have a mechanical-related background.
Those who have mechanical experience and use mechanical principles and concepts are likely to perform better in the test than those that do not.
With 131 technical topics assessed in the exam, it is impossible for those without a working mechanical background to study each topic.
---