How to Trade Forex: A Guide for (Future) Millionaires
All products and services featured are independently selected by WikiJob. When you make a purchase through links on this page, we may earn a commission.
Spread bets and CFDs are complex instruments and come with a high risk of losing money rapidly due to leverage. 74.7% of retail investor accounts lose money when trading spread bets and CFDs with this provider. You should consider whether you understand how spread bets and CFDs work and whether you can afford to take the high risk of losing your money.
If you are considering investing, you may have come across terms such as forex, stocks and cryptocurrencies. Understanding each is vital to being able to choose the one which best suits your needs.
With that in mind, what is forex? Why do people trade with it and what are the potential benefits?
What Is Forex Trading?
'Forex' is an abbreviation of 'foreign exchange'. This is the process of changing one currency into another.
Forex trading is the global exchange of currencies. This is usually done in the form of currency pairs that are traded against one another. The objective is to speculate on exchange-rate changes, geopolitical risks and other factors.
Understanding the Forex Markets
The foreign exchange markets – or forex markets – are the largest, most flexible markets in the world. There are essentially limitless pairs of currencies to choose from when it comes to trading. Investors can track price movements to determine whether the markets are moving up or down before choosing the right moments to trade.
International currencies are essential for conducting business across the globe, so there will always be a demand for them. Because of the global nature of currency exchanges, there is no central marketplace.
Trades are completed via computer networks around the world, meaning that absolutely anyone can complete forex trades, no matter where they are.
Three types of trades take place on foreign exchange markets:
Spot – This is the 'on-the-spot' sale of forex. The exchange happens as soon as the trade is settled.
Futures – These are standardized contracts that detail a specific date and time to trade forex at a specified price.
Forwards – This is a binding contract that locks the exchange rate of a currency for a future date.
Understanding Currency Pairs
The term 'currency pairs' describes the currencies of two countries that are paired for trading on the forex markets. Each currency has its own exchange rate that is used to guide the trade position within the market.
No matter whether you are buying or selling through the forex market, it will be done using currency pairs.
Rates for currency pairs are calculated by looking at the value difference between two currencies. The exchange rates are constantly fluctuating and the currency pairs calculations will change to reflect adjustments in rates.
Popular currency exchange pairs include:
USD/GBP – US dollar against British pound
AUD/USD – Australian dollar against US dollar
USD/CHF – US dollar against Swiss dollar
USD/CAD – US dollar against Canadian dollar
Currency pairs usually fall into one of three categories:
Major – These are the most frequently traded pairs globally. Because of their liquidity, they can almost always be traded. They also usually have the lowest brokerage fees.
Minor – Any currency pairing which doesn't include the US dollar will be categorized as a minor currency pair.
Exotic – Exotic currency pairs are a combination of a major economy's currency with that of a developing nation. These pairings are less common than major or minor pairings, so the spreads are often higher for these trades.
Why Trade Forex?
There are many reasons why trading forex could be a positive investment decision.
The global market – Traders from all corners of the world buy and sell forex every day. The truly global nature of the forex markets means that there are endless investment opportunities.

Low transaction costs – Compared to other markets, the transaction costs for trading forex are relatively low.

24-hour trading – Because forex is traded all over the world, it is available in every world market, across every time zone. Therefore, it is technically possible to trade forex at any time of day or night.

Technology – Compared to other forms of trading, forex offers the best options for global connectivity in terms of mobile and web trading platforms.

Well-regulated – Forex markets are regulated by independent bodies in almost all countries across the globe.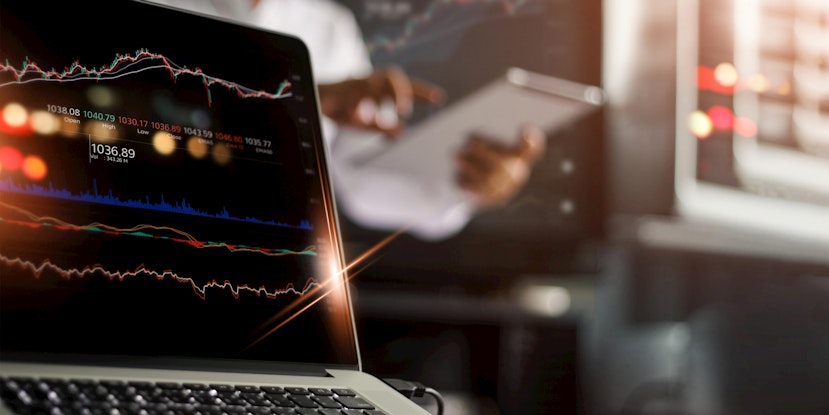 How to Trade Forex: A Guide for (Future) Millionaires
Is Trading Forex Risky?
As with all forms of trading, there are risks associated with forex trading that shouldn't be underestimated.
Low volatility – During quiet times, forex markets have low volatility. This can mean that traders are forced into making higher-value trades to get a return.

Government interventions – When a government intervenes in currency markets, this can affect the value of trades. This makes the market unpredictable, which can potentially increase the risk of loss.

Long-term – Forex trading isn't suited to those looking for short-term trading. Because of the nature of exchange rates, it is better to make infrequent large trades. This means that individuals who are looking for a quick return can find forex trading frustrating.
How to Trade Forex
Learn the Basics
If you have no experience of trading, it is important to learn the basics before investing any money. There are several forex trading courses that will give you an understanding of how the markets work and how to develop a trading strategy.
Many platforms also offer demo accounts to beginner traders. Practicing on a demo account is an opportunity to actively learn how to use a trading platform without risking real money.
Choose a Broker
Once you have an understanding of how forex trading works, the next step is to choose a broker. There are many forex brokers to choose from, but it is important to do your research and find the one which best suits your needs.
Each broker will offer different things in terms of available trading pairs, minimum trade amounts, fees and accessibility. You're sure to find one that fulfills your requirements.
Open and Fund an Account
The process of opening and funding your trading account is relatively straightforward. Most brokers will require you to submit identification and information such as your date of birth and social security number. Once this has been validated, you will be ready to add funds and start trading.
You can fund your account in a number of ways. Many brokers will suggest linking your bank account to make transfers quick and easy. Common alternatives are to wire money into your trading account or link a credit card.
Once you have set up your preferred payment method, it is simply a case of transferring money into your trading account.
Choose a Currency Pair and Market
When you are researching forex trades and platforms, you will start to learn the different trading pairs.
Spend time studying the different pairs, their past performance and trends. This will help you to decide which pairs are best for the type of trades you are hoping to make.
Develop a Trading Strategy
No matter what type of trading you are involved in, it's important to have a strategy. Knowing your personal forex trading strategy will help you avoid taking risks that could have a negative impact on your investments. It will also help you to understand the best times to invest and the best times to stop trading.
Manage Risks
There are many ways to manage risks when trading. Often it will come down to understanding your limits and knowing when to stop trading.
You can also put strategies in place such as a stop-loss system that automatically buys or sells your forex pairs when they reach a point that you have specified.
Continue Learning
The trading markets are ever-evolving, so it is important to continually learn. This will help you to stay abreast of the latest trends and developments.
Top Tips for Trading Forex
Follow the news – Global news is a good way of keeping an eye on what is likely to happen within forex markets. If there is a war, natural disaster, election or other major event, it can impact a country's currency and affect potential trades.

Develop your own trading rules – Trading is a relatively personal thing. It is important to set your own rules which will help you know your limits for buying and selling. Being aware of your limits will help you avoid taking unnecessary risks.

Diversify – It is never normally a good idea to only trade in one thing. If something negatively impacts your forex trades, it will affect all your invested funds. It is far better to diversify your portfolio over a range of currency pairs.

Track your trading journey – There are many ways to track your trades. By tracking your trading journey from the very beginning, you can understand your progress and learn from past trades. Creating a trading journal can help you to quickly and easily see patterns and trends over time.

Mindset – You need to develop the right mindset when it comes to trading. It is a high-stress environment, so it is important to stay calm in stressful situations.
Obsessing over negative trades and spending time worrying about missed opportunities can lead to taking risks in the future which may not have a positive impact. By maintaining a calm mindset, you will be able to make decisions that aren't affected by your emotions and are instead directed by facts and strategy.
Final Thoughts
Forex trading is a good way for beginner traders to learn how the markets work. There are a lot of learning and practice opportunities available which will help you to understand how trading works without risking your own money.
When done properly and with a strategy, forex trading can have a positive impact on your finances. It is important, however, to remember that no form of trading is without risks. There is always a chance that you could lose money and you should never invest more than you can afford to lose.
WikiJob does not provide tax, investment, or financial services and advice. The information is being presented without consideration of the investment objectives, risk tolerance, or financial circumstances of any specific investor and might not be suitable for all investors. Past performance is not indicative of future results. Investing involves risk including the possible loss of principal.
Spread bets and CFDs are complex instruments and come with a high risk of losing money rapidly due to leverage. 74.7% of retail investor accounts lose money when trading spread bets and CFDs with this provider. You should consider whether you understand how spread bets and CFDs work and whether you can afford to take the high risk of losing your money.
---